Falling on August 25th this year, Krishna Janmashtami marks the birth of Lord Krishna and is celebrated with utmost joy and excitement all over the country. Though the means of celebration are variable across India (Eg : Maharashtra  – Playing of Dahi handi as depicted in a lot Hindi Movies), majorly swings and cradles are placed outside homes or in pooja rooms to mark Krishna's birth and childhood.
Now coming to the point – Food! The culture of fasting is pretty much prevalant in India to mark devotion on such festivities. There are special food items made of differentiated ingredients which can be eaten during a fast. This Janmashtami, we highlight some of the 'Fasting' foods in India and trust us, they too promise to beat your taste buds!
Flours & Grains
Following flours and grains are permissible on a fasting day :
Kuttu Atta (buckwheat flour), Singhara Atta (water chestnut flour), Rajgira Atta(amaranth flour), Araru/Araruta Atta (arrowroot flour) Sama Chawal (barnyard milet), Sabudana (Sago/tapioca pearls), Makhana (Foxnuts).
Alongwith, you may chose to have All Fruits, Vegetables like Dudhi/Laudki (bottolegourd), Aloo (potato), Kaddu/kumhara (pumpking) Arbi/Kocchai (colocasia), Suran/Jimikanda (Yam), Shakarkhand (sweet potato), Kheera (Cucumber), Kaccha Kela (plantain).
The salt used during a fast differs from regular salt. We use rock salt or sendha namak instead of normal salt and the taste does not differ much. Its as tasteful!
Now while preparing meals during a fast, you have an ample number of options. Here, we pick a few take you through an ultimate 'fasting' journey with some delicious foods on this auspicious day.
These are crisp and soft pancakes made with tapioca pearls, mashed potatoes, ground peanuts and spices. They are crunchy to begin with and melt into an amazing delicacy . Try these hot or warm with a fasting chutney. If cooked well, they promise to serve your day well enough!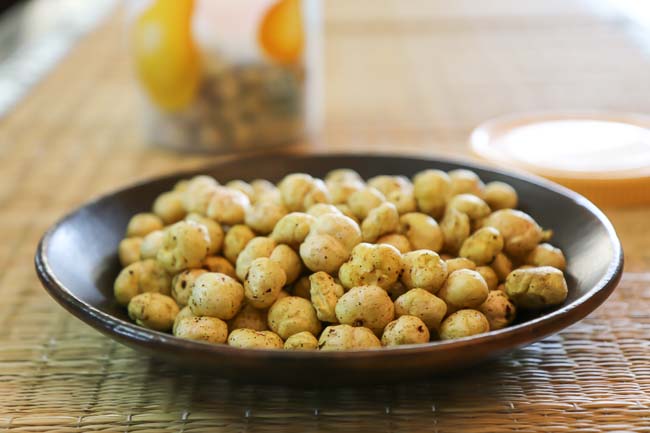 In india, apart from roasting the seeds or making makhana kheer or khoya matar makhana or phool makhana raita or aloo makhana, they are also served as prashad. The prashad variant is soft to taste but when you roast them, they become crisp and crunchy. The do act as an excellent healthier substitute to popcorns!
Banana chips are good tea time snacks and are lovely to munch. They can be stacked before a fast day in both fried and baked variants. Their charm increases manifold during monsoons. So Janmashtami – Monsoon – Banana Chips forms an ideal combination!
Fruit Chaat
Differentiating itself from a normal fruit salad, fruit chaat comes loaded with a tinge of spice. This forms one of the most healthiest treats to your taste buds with all the necessary nutrition, roughage and a perfect sprinkling of Chaat Masala!
Singhare ki Poori and Vrat Potatoes
Though made especially on Fasting days, this flour is really healthy for consumption. Its a common tradition in North India to make these pooris with meshed potatoes during a fast day.
Kuttu ki Roti/ Buckwheat Parantha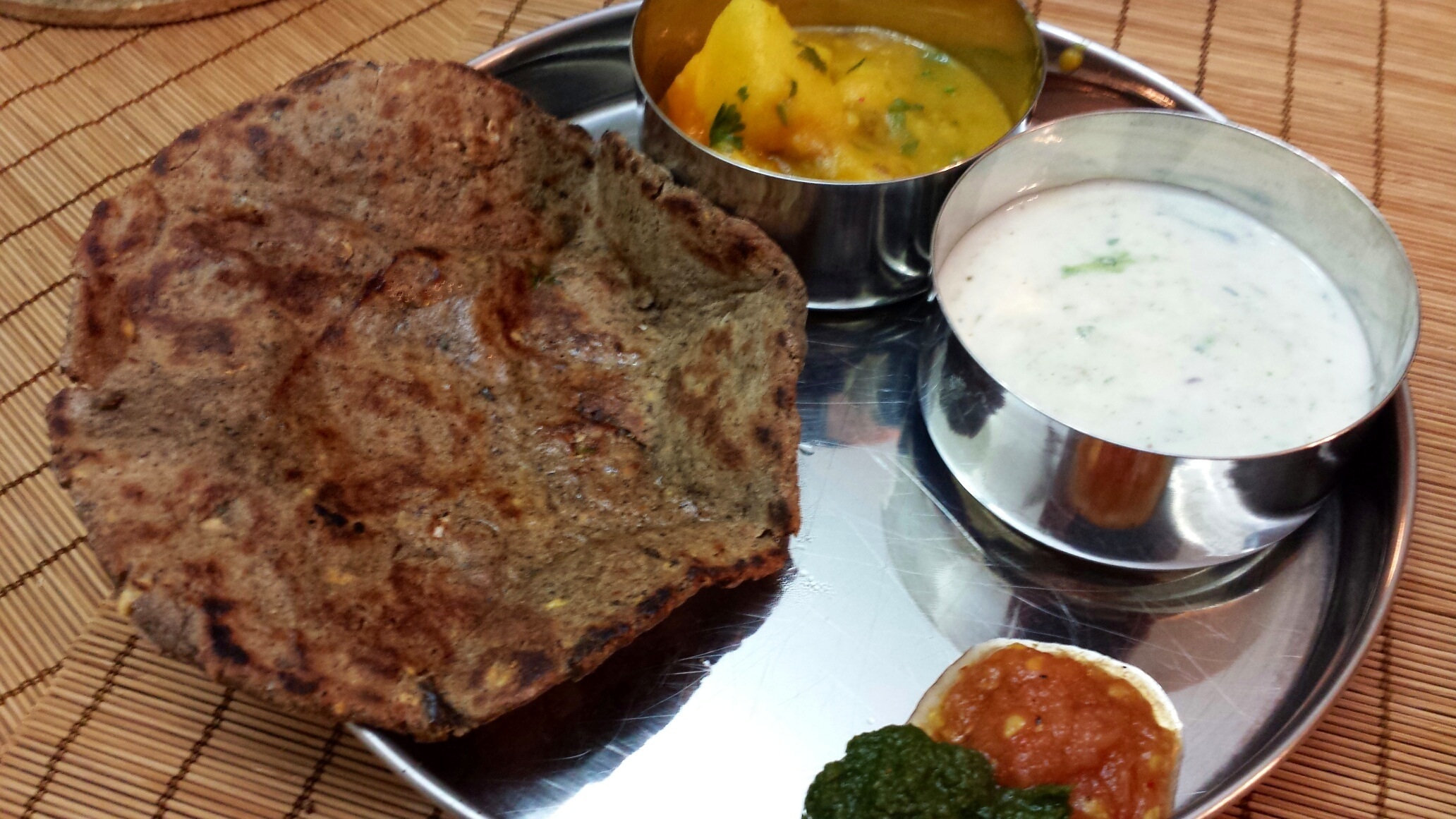 Kuttu flour is used in making many recipes during fasting days like kuttu ki poori, pakoras, halwa or a dosa. Buckwheat flour is devoid of gluten, so mashed potatoes are added to help bind the flour. Addition of potatoes also makes it easier to roll the rotis.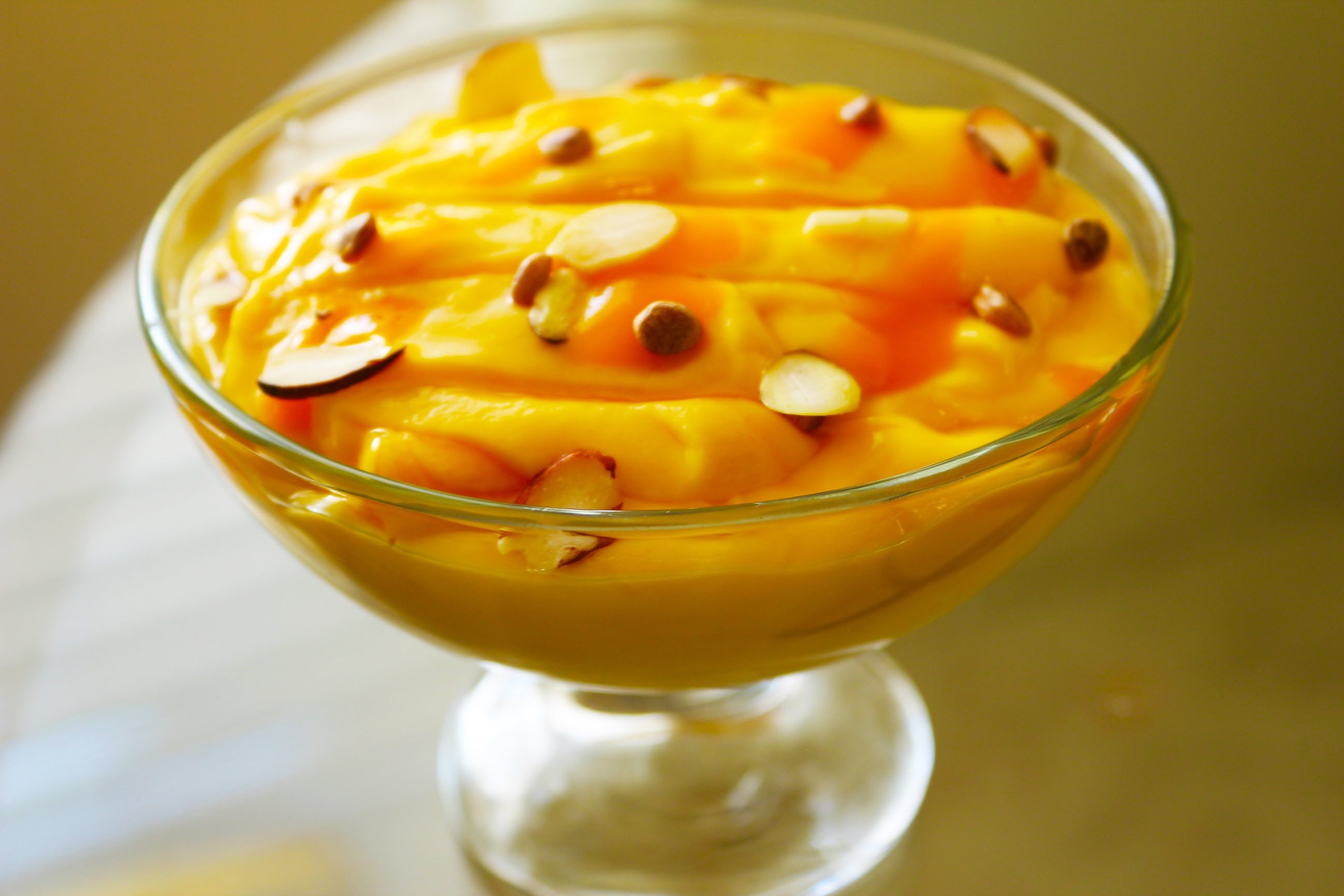 Shrikhand is a traditional Indian sweet made with hung curd and flavored with saffron and cardamom. Its a common feature in Thalis in Gujarati & Maharashtrian restaurants. With time, it has become a favorite sweet dish in other parts of India too.
The above-mentioned foods are just a few picks to serve your appetite during a fast day such as Janmashtami. We wish you the best of food on this day and the choicest of blessings for you and your loved ones.
Signing off, we look forward to your presence soon at TasteSutra – Cook.Bond.Eat
Eat Healthy. Stay fit!